Adrian Seetho is a wedding and street photographer based in in the sunny island of Singapore.

He loves quirky moments and interactions, and documenting them as raw as they are. His attraction towards the usual challenge of capturing that special yet often fleeting moment offers a plausible explanation to why he loves the streets. He is also a film junkie. Unlike most, who regard film photography as a relic of the past, He embraces it as a way of true self expression, the only tangible method of documenting a moment and keeping it carefully stored for future generations. He loves taking pictures. He really does. And He believes his love for it stems from something far greater and mightier. His work is an extension of that, to see the goodness and beauty of all that is created. And regardless of his photo-journalistic tendencies, wedding offers the single, most-frequent opportunity for him to witness the pinnacle of all creations – Love.

When he is not working, he can be found in the basketball court, swimming pool, cafe, cinemas or the streets. Please say hi when you see him on the streets!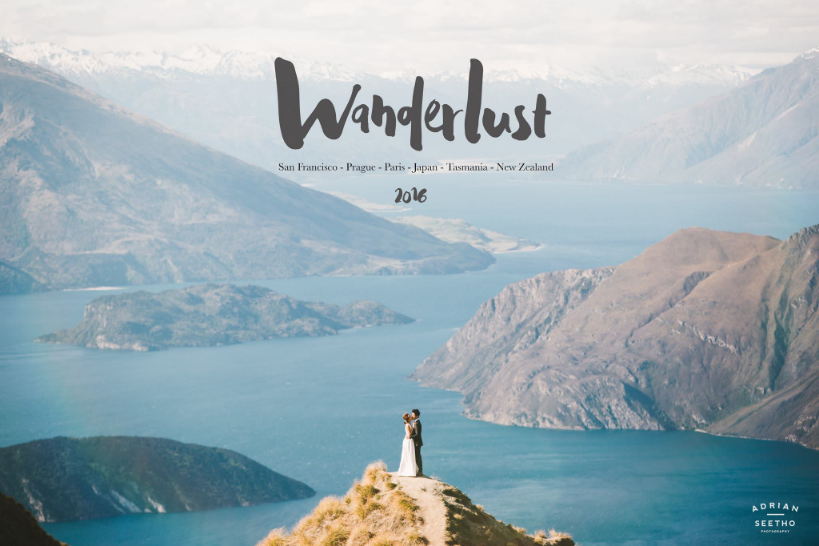 Looking for a photographer companion for your destination engagement session? A travel buddy who is crazy enough to scale the highest mountains with you and your other half or spend the entire day chasing the gorgeous light and beautiful sunset? You have found one!

April - San Francisco
May - Prague
June - Paris
November - Japan
December - Tasmania / New Zealand

To ensure quality time spent, he is limiting each trip to two couples!


Do drop him an email at hello@adrianseetho.com for more information.

to be continued ...