Instagram Book - Fabric Wrap
INSTAGRAM FABRIC HARD COVER BOOK 8X8"SQUARE
PRODUCT DESCRIPTION:

Your Instagram moments bound in an artisan soft cover book which boasts exquisite texture and finishing. Each book is individually handcrafted with highest attention to details, quality materials, and finest workmanship. The book features premium fabric wrapped over thin, lightweight wood for that solid, versatile feel. The fabric comes in wide range of colors and there is also option to personalise the book cover with your own text

100 % recycled, 300 gsm archival matte artisan paper with our signature binding, giving flatter and fuller look to the pages compared to those in traditional photo book

Load your Instagram photos instantly using our easy-to-use software. There is an option to load your Facebook photos too

Option to purchase A|P Signature Box or A|P Fabric Slip In Box for this product. Text personalisation on the box will follow exactly the text personalisation on the book cover.
PRICE:
S$178.00
- For 40 pages
- Additional page is $ 2.5/ page
- Maximum no of pages is 120 pages/ 60 sheets
* Buy 2 or more, get 10% off the base price (excluding upgrades and add ons) for the entire quantity

OPTIONAL:
Purchase A|P Signature Box (black or white) or A|P Fabric Slip-In Box (matching fabric colour) for this product. You can still change or remove your box selection upon checkout

Text personalisation on the box will follow exactly the text personalisation on the book cover

Click on image below to enlarge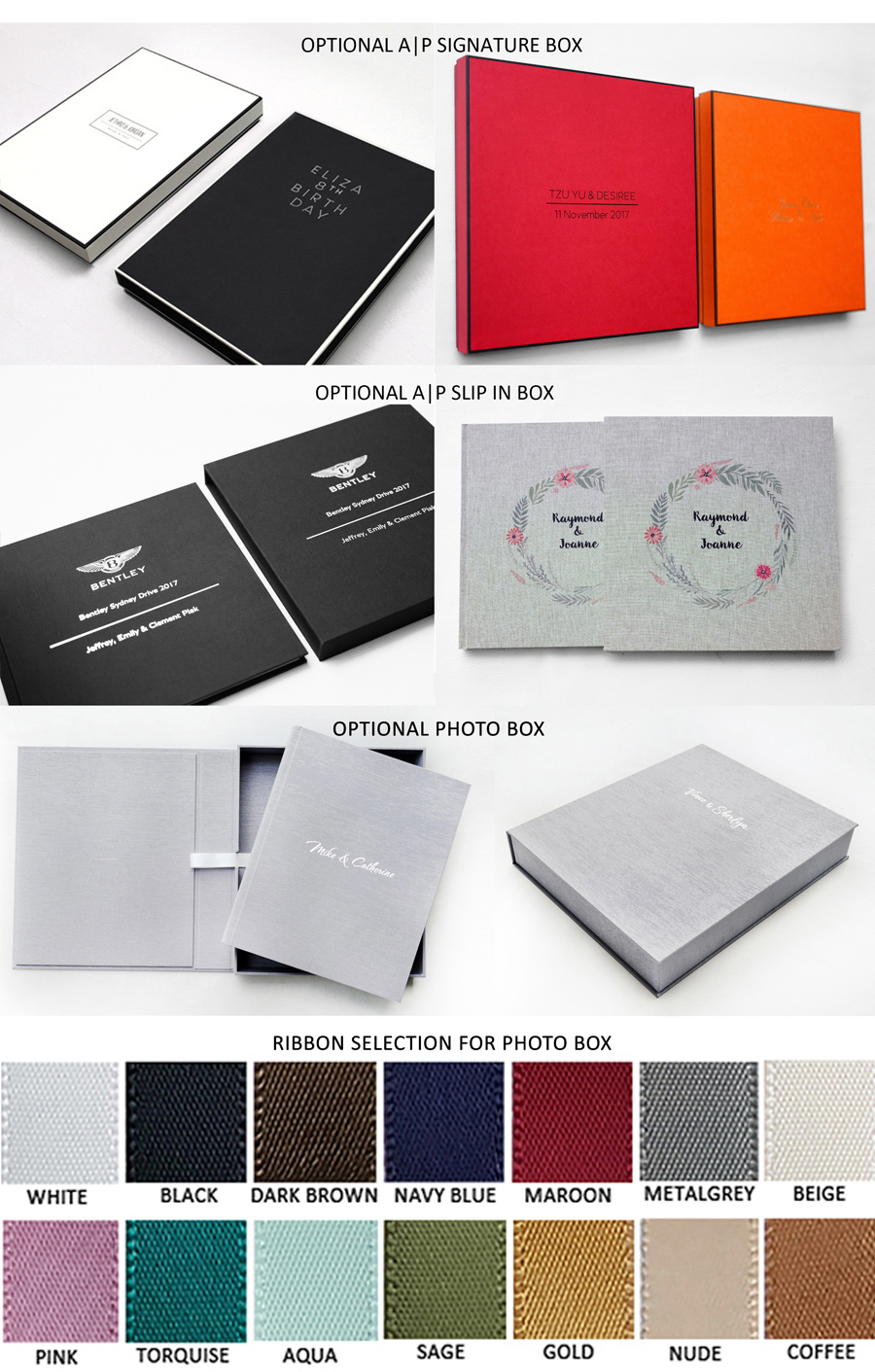 ×
×